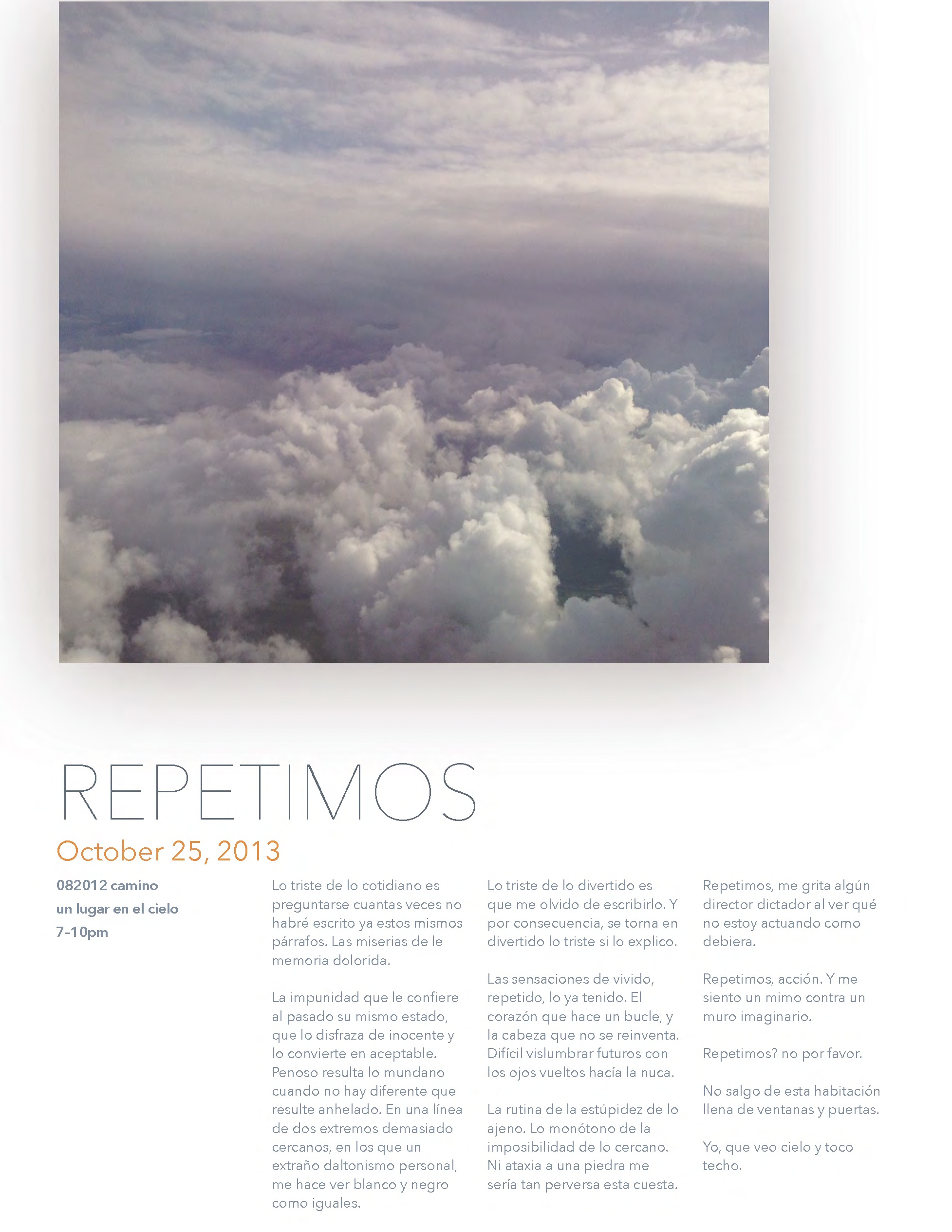 Lo triste de lo cotidiano es preguntarse cuantas veces no habré escrito ya estos mismos párrafos. Las miserias de le memoria dolorida. La impunidad que le confiere al pasado su mismo estado, que lo disfraza de inocente y lo convierte en aceptable.
Penoso resulta lo mundano cuando no hay diferente que resulte anhelado. En una línea de dos extremos demasiado cercanos, en los que un extraño daltonismo personal, me hace ver blanco y negro como iguales.
Lo triste de lo divertido es que me olvido de escribirlo. Y por consecuencia, se torna en divertido lo triste si lo explico.
Las sensaciones de vivido, repetido, lo ya tenido. El corazón que hace un bucle, y la cabeza que no se reinventa. Difícil vislumbrar futuros con los ojos vueltos hacía la nuca.
La rutina de la estúpidez de lo ajeno. Lo monótono de la imposibilidad de lo cercano.
Ni atada a una piedra me sería tan perversa esta cuesta.
Repetimos, me grita algún director dictador al ver qué no estoy actuando como debiera.
Repetimos, acción. Y me siento un mimo contra un muro imaginario.
Repetimos? no por favor.
No salgo de esta habitación llena de ventanas y puertas.
Yo, que veo cielo y toco techo.
132 comentarios
Comments RSS TrackBack Identifier URI
Deja un comentario
You must be logged in to post a comment.